From 17th to 21st Sep., the annual China International Industrial Fair was held in Shanghai National Convention and Exhibition Center. Huashu Robot made a gorgeous appearance with more than ten high-end intelligent application cases. As a brand under Huazhong Numerical Control, Changzhou Huashu Jinming .Intelligent Equipment Technology Research Institute Co., Ltd., jointly exhibited with UWB intelligent wireless positioning system.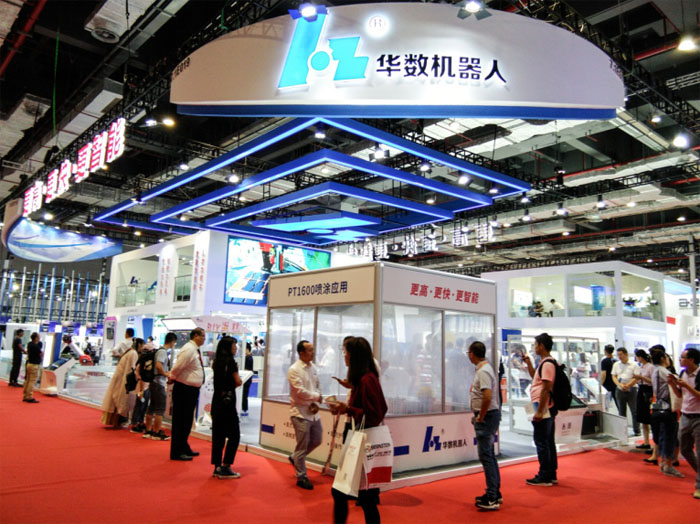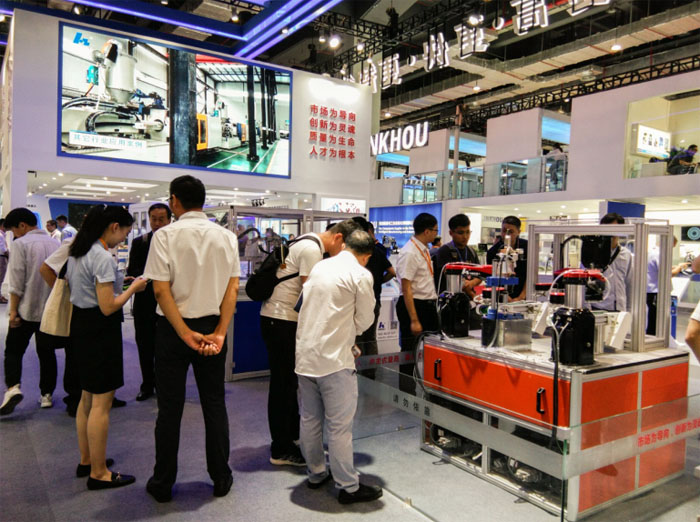 Huashu Jinming UWB intelligent wireless positioning system is a set of high-precision wireless positioning products and integrated application solutions. It is an important part of the Internet of Things that can realize precise positioning of industrial supply chain components, equipment, vehicles, personnel, tooling, logistics transportation, material turnover, etc. As precise positioning is the premise of information technology, big data and intelligence of the production organization process, this system can be widely used in intelligent factory, warehouse, tunnel, prison, justice, public security, electric power, chemical industry and other fields.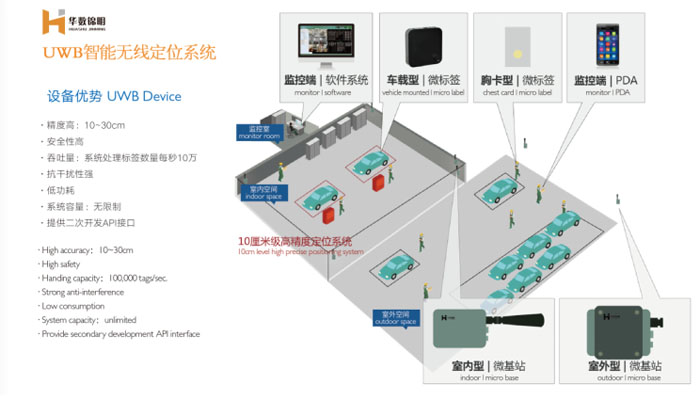 UWB is the most promising positioning technology in the current application market. Compared with WiFi and Bluetooth positioning, it has the advantages of high positioning accuracy, high security, strong anti-interference ability and low power consumption. Although it is still relatively new to the general public, the launch of 2019 iPhone 11 series equipped with ultra wide band technology UWB at Apple's new product launch on 11th Sept. caused extensive media and industry attention and heated discussions on UWB technology and market, and also brought the concept of UWB to the general public. Huashu Jinming UWB intelligent wireless positioning system has become a hashtag and representative of novel technology at the exhibition site by "hot search keywords", attracting a lot of many visitors' interactions.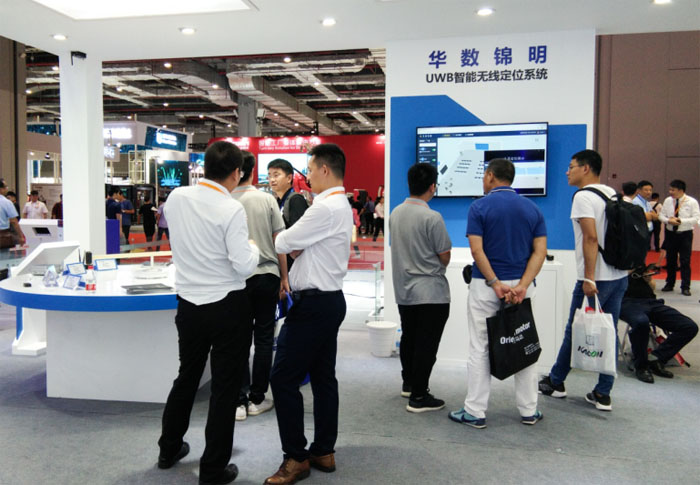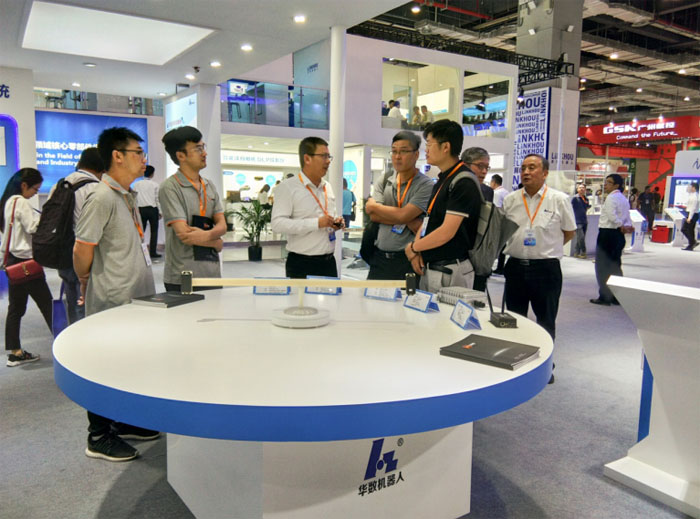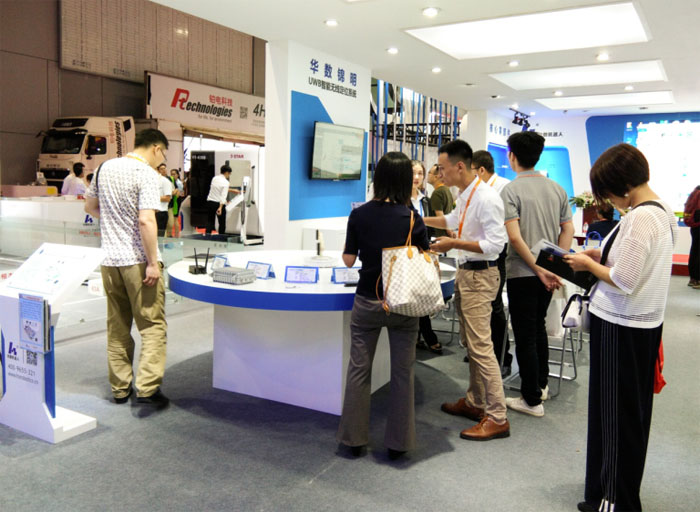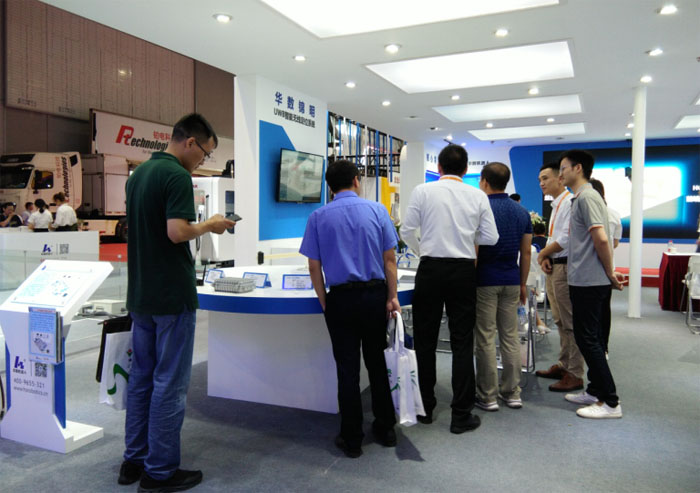 Huashu Robot held a new product launch on the first day of the exhibition, and grandly launched two high-protection robots series "HSR-HC403 four-axis high-protection robot" and "PT1600 double-rotation high-protection robot", which was congratulated by many experts and media. The products and solutions of "new retail: AI self-selling robots", "personalized cake customization shops", and "3D scanning workstation" were exhibited on the booth of Huashu Robot in a vivid and interesting form, which had attracted numerous visitors.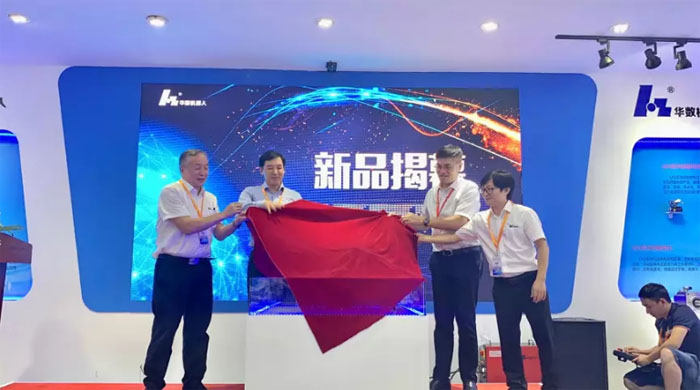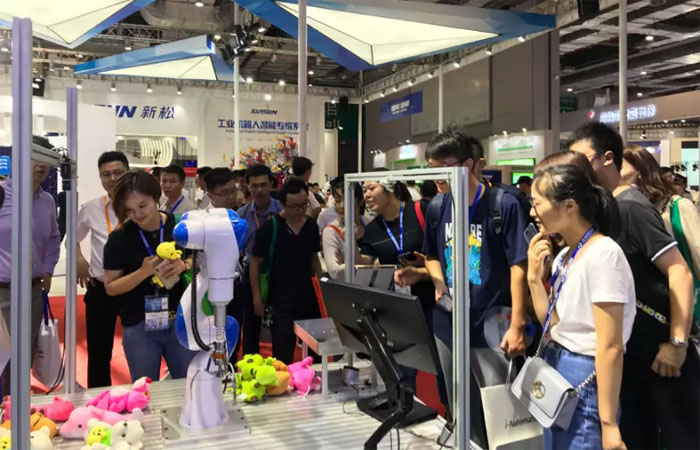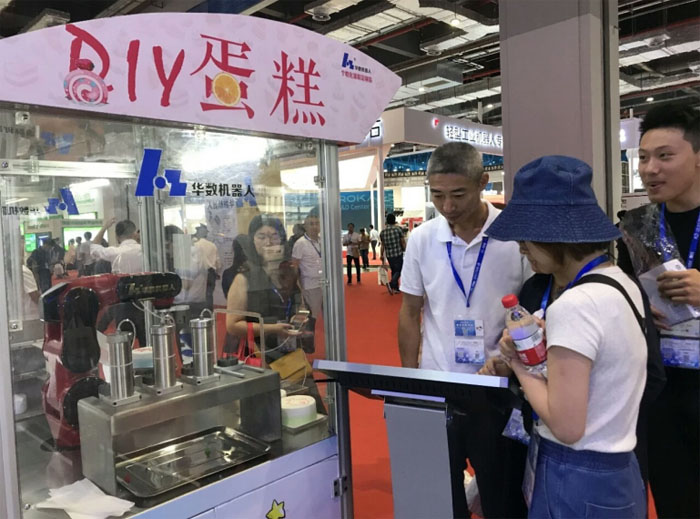 In addition, Huashu Robot felt honored to win the "CIIF Robot Award" at the 21st China International Industry Fair.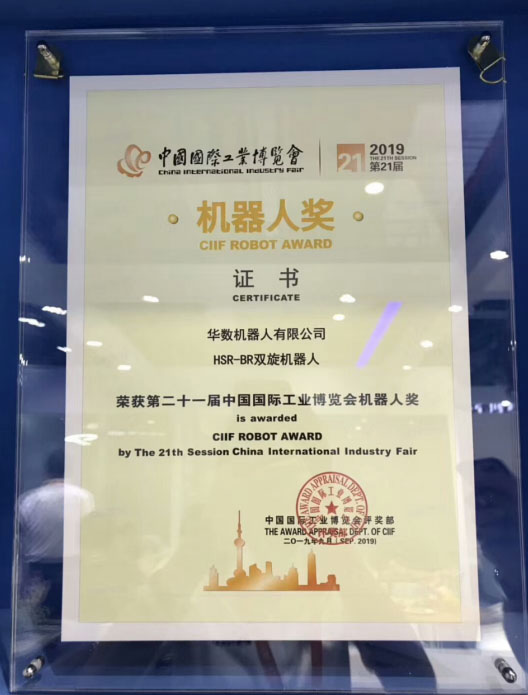 As a practitioner and promoter of Made in China 2025, Changzhou Huashu Jinming and many subsidiaries of Huazhong Numerical Control Group insist on innovation-driven development, committed to promoting "Made in China" to the world and becoming a pioneer of intelligent manufacturing factory with global influence.