On July 14, the Jiangsu Provincial Department of Industry and Information Technology of Jiangsu Province announced the Roster of enterprises passed the Review of the Specialized and Sophisticated "Little Giants" Enterprises (Fifth edition) and the Specialized and Sophisticated "Little Giants" Enterprises (Second edition)  in Jiangsu Province", Changzhou Huashu Jinming Intelligent Equipment Technology Research Institute Co., Ltd. has been recognized as a national-level Specialized and Sophisticated "Little Giant" enterprise by virtue of its strength and influence in the fields of lithium battery equipment, intelligent packaging logistics and warehousing, etc.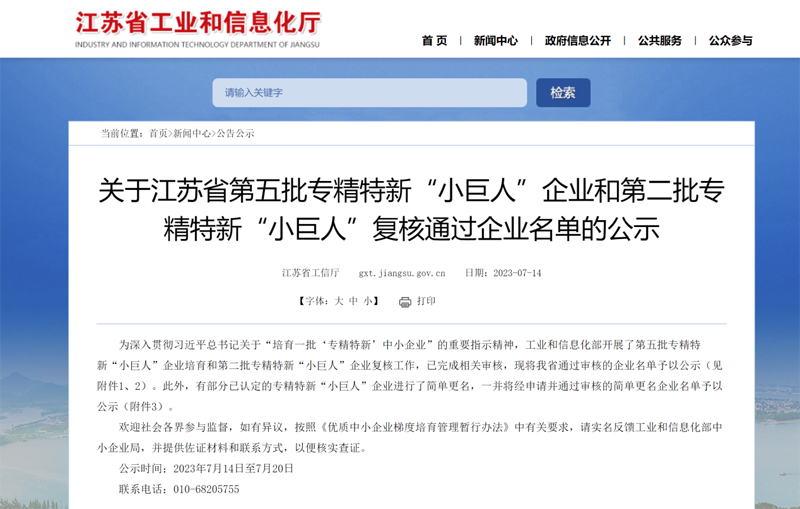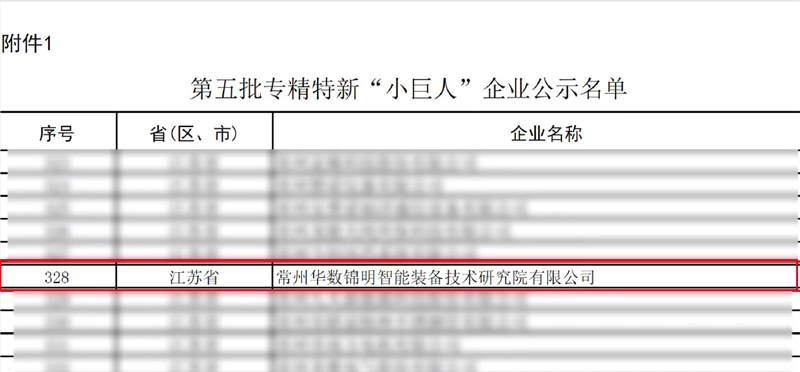 The Specialized and Sophisticated "Little Giants" enterprises are the best among "Specialized, Sophisticated, Distinctive and Innovated " enterprises, and they are "Vanguard" enterprises focused on market segments, have strong innovation capabilities, have high market share, master key core technologies, and have excellent quality and efficiency. Winning the title of National Level Specialized and Sophisticated "Little Giant" marks that Huashu Jinming occupies a leading position in the market segmentation, is located in a key link of the industrial chain, and is an important component of the small and medium-sized enterprises (SMEs) market.
Huashu Jinming, subsidiary of Huazhong CNC (SZ300161), is a high-tech enterprise focusing on the R&D of industrial robots and system integration manufacturing. It has world-class research, design and manufacturing capabilities in the fields of new energy vehicle power battery equipment, energy storage system, industrial robots, full-automatic packaging equipment, large logistics systems, and intelligent software. Adheres to "Industry 4.0" orientation, Huashu Jinming is committed to providing global customers with the turnkey solutions for intelligent manufacturing, and it has built intelligent production bases in Changzhou, Jiangsu and Wuhan, Hubei, and established branch companies in Hungary and the United States.
Since its establishment, Huashu Jinming has been working hard in the manufacturing of lithium battery modules and PACKs. With the support of its parent company's powerful motion control technology, it has been constantly evolving along with the growth of the industry. From the 2022 Jiangsu provincial Specialized and Sophisticated SME to today's national level Specialized and Sophisticated "Little Giant", Huashu Jinming is constantly breaking through itself, and will continue to shine in various fields of intelligent manufacturing in the future, contributing to the high-quality development of manufacturing.