Mr Zhao Haishan, the Vice Governor of Hubei Province, and his delegation visited the Enterprise Culture Exhibition Hall and Intelligent Manufacturing Factory of Wuhan Huashu Jinming. Mr Wang Yubao, the Executive Deputy General Manager of Wuhan Huashu Jinming, introduced the company's development status and typical project cases, and highlighted on the R & D achievements and industrialization process of Huashu Jinming in new energy vehicle power battery modules and PACK flexible intelligent production lines .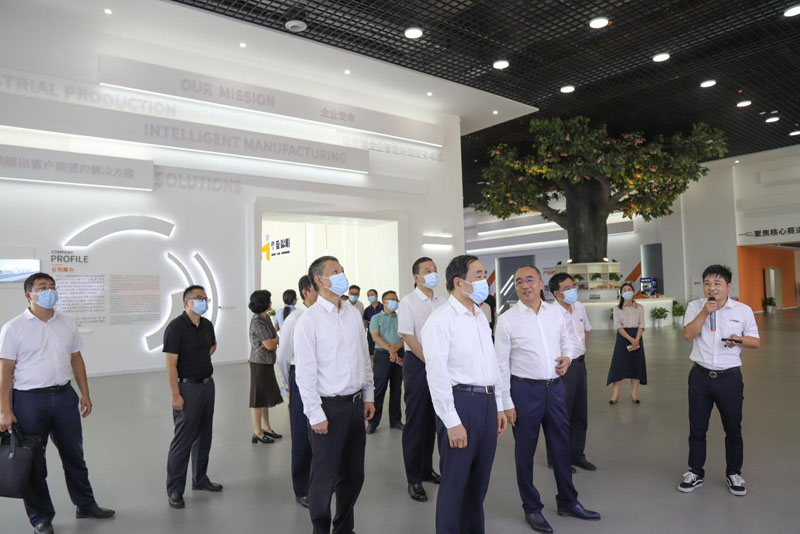 赵海山副省长一行参观了武汉华数锦明企业文化展厅和智能制造工厂。武汉华数锦明常务副总经理王玉宝介绍了公司的发展现状和经典项目案例,并重点汇报了华数锦明在新能源汽车动力电池模组和PACK柔性智能生产线方面的研发成果及产业化进程。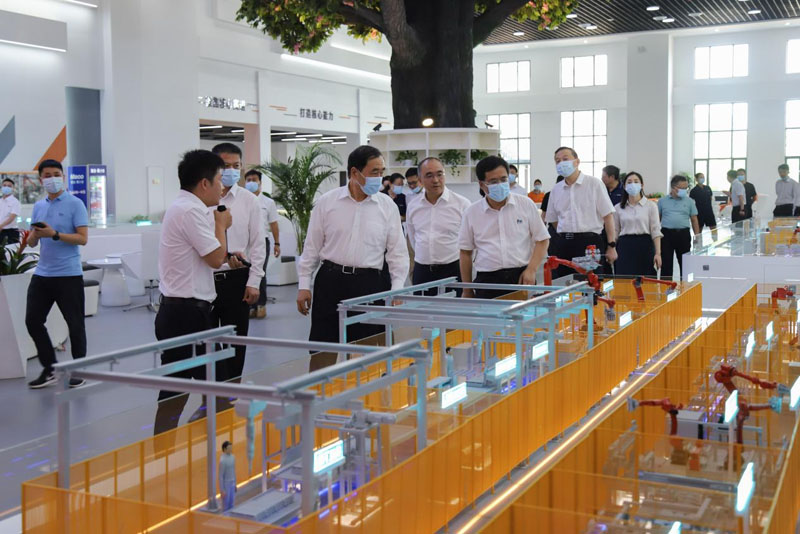 Mr Zhao Haishan ,the Vice governor,fully affirmed the current achievements of Huashu Jinming, and expressed very optimistic about the development prospects of Huashu Jinming focusing on industry and intelligent manufacturing. The Vice Governor Zhao Haishan said that it is necessary to intensify efforts to implement various policies that benefit enterprises, effectively help enterprises solve problems, stabilize growth, and promote development, and actively support the innovation and development in the field of intelligent manufacturing.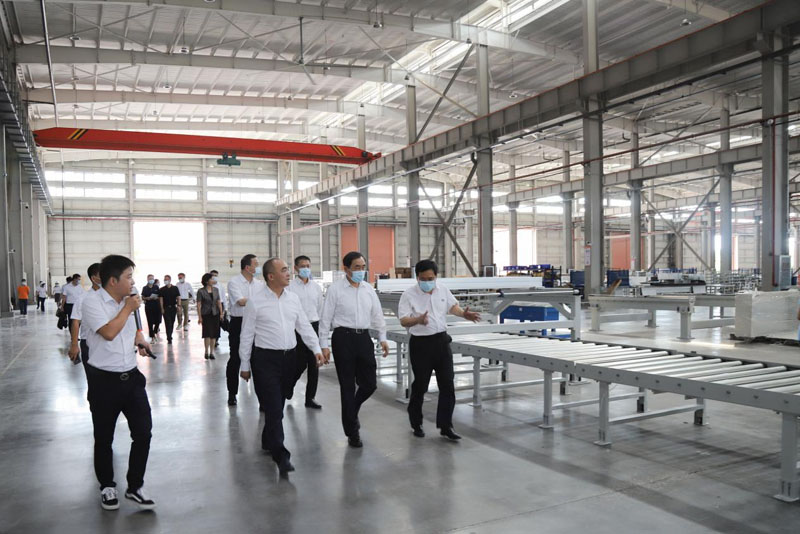 With the strong support of the government and relevant departments, Huashu Jinming will inevitable develop more steadily and rapidly. Huashu Jinming will also further enhance its own innovation capability and scientific research investment, and unswervingly strive to promote the high-quality development of Chinese manufacturing industry.