National Day and Mid-Autumn Festival coming together makes this golden week much perfect.
All staffs of Huashu Jinming wish many good wishes for the holidays:
Happy birthday to motherland! Happy Mid-Autumn Festival to our compatriots!
Partner's recognition is the best festival gift for Huashu Jinming.
On September 28th, Huashu Jinming was invited to attend the activity named "2017 KUKA Robotic China & Asia Pacific System Partner Day", and was awarded "2017 KUKA Robot Best Application Award".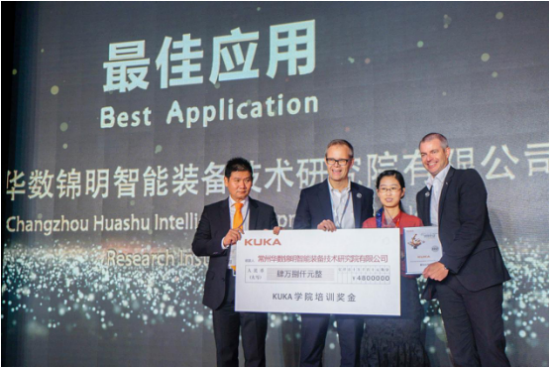 Since building a strategic partnership in 2012, Huashu Jinming and KUKA work hand in hand, which has achieve perfect cooperation time and time again in many fields like vehicle power battery, packaging, logistics, intelligent factory, etc., and has make many classic cases of intelligent manufacturing. Also, it has attained KUKA Robot's "Best Application Award" in two consecutive years.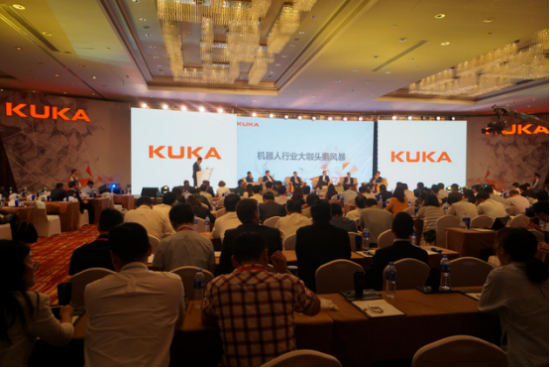 Huashu Jinming expresses its sincere thanks to partner's recognition. In the future, Huashu Jinming will always follow its heart to fully explore industry demands and provide the clients with better solutions to work together to promote "Made in China 2025".
2017 is a fresh start to Huashu Jinming, the ship-shape trophy is a special moral that Huashu Jinming will ride the wave of Industry 4.0 in the future.