Product Introduction
Huashu Jinming UWB intelligent wireless positioning system is a set of high-precision wireless positioning products and integrated application solutions developed by Changzhou Huashu Jinming, a subsidiary of Huazhong numerical control.  This product is an important part of the Internet of things , can solve the precise positioning problem of industrial supply chain components, equipment, vehicles, personnel, tooling, logistics transportation, material  flow, etc.  And precise positioning is the premise of production process informatization,  big  datalization and intelligence.  The system can be widely used in intelligent factory, warehouse, tunnel, prison, justice, public security, electric power, chemical industry and other fields.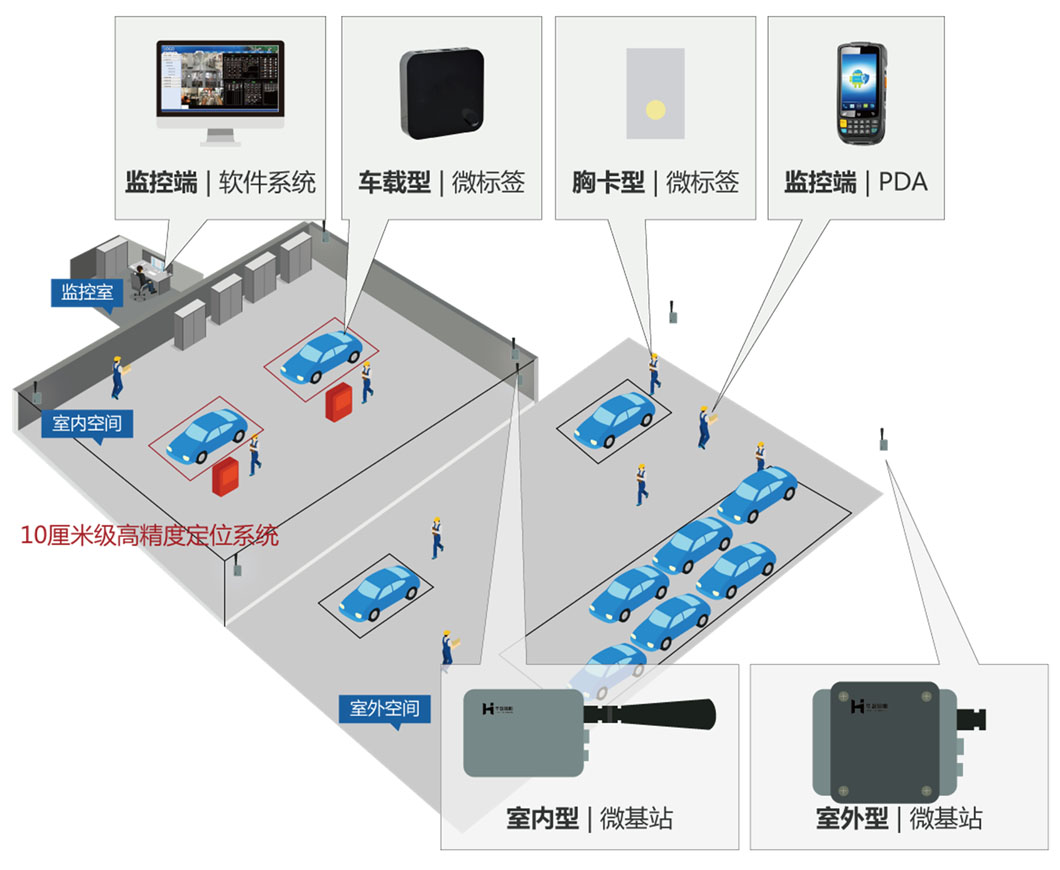 UWB Application 
1、Real-time positioning(spatial coordinates):personnel positioning, material positioning, device and vehicle positioning, tooling positioning, tools product positioning.
2、Intelligent management: material management, logistics control, equipment management, attendance management, path management, Electronic fence management(safety),personnel management, data playback, real-time tracking, linkage supervision.
3、Big data analysis: personnel heat map, position behavior, process efficiency, supply chain path, material flow, attendance information, equipment inspection, AGV transportation, equipment execution efficiency.
UWB Device
1、High accuracy:10~30cm. 2、High safety. 3、Handing capacity: 100,000 tags/sec.
4、Strong anti-interference 5、Low consumption. 6、System capacity:unlimited
7、Provide secondary development API interface.