On the afternoon of January 26th, Chen Zhiliang, the Mayor of Changzhou Wujin District, along with Li Lei, Zhu Zhengqing, Yun Yiming and other leaders of Wujin District & High-tech Zone, visited Changzhou Huashu Jinming Intelligent Equipment Technology Research Institute Co., Ltd. for research and guidance. Shen Can, the General Manager of Huashu Jinming warmly received and reported work achievements.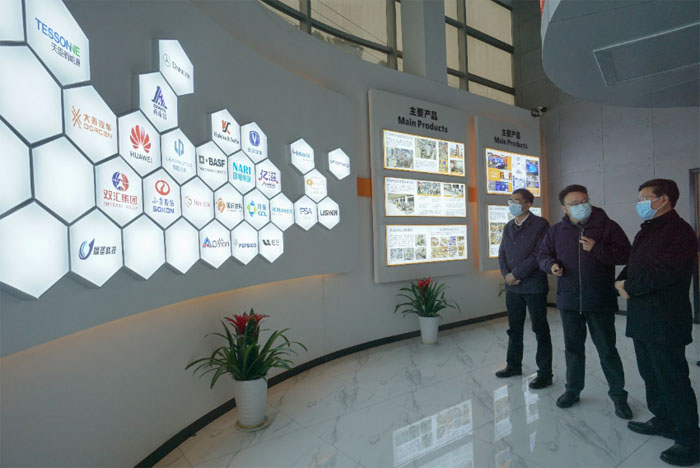 Shen Can, the General Manager of Huashu jinming, introduced the main technical achievements, key customers of domestic and overseas, and representative projects of the three business division of assembly, packaging & logistics, and software since Huashu Jinming established. Mr. Shen said: Huashu Jinming has made rapid progress in overseas export in the past two years. It has successively won orders from the United States and Germany. The lastest European export line, which was a square shell module line of lithium battery, has been also successfully delivered to the customer in Last October.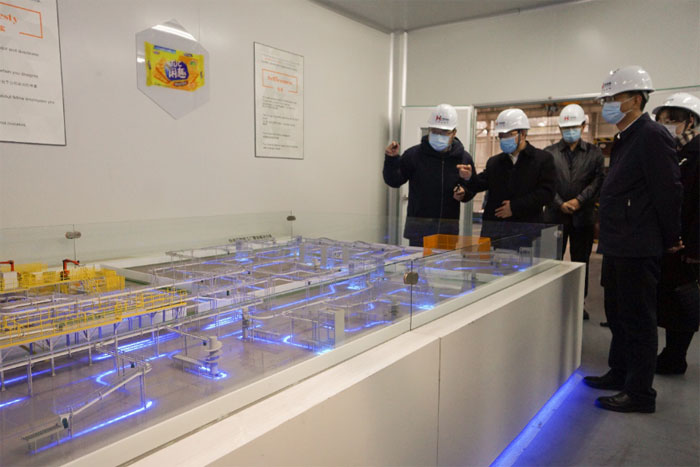 When visiting at the exhibition hall, Mr Chen, the District Mayor, stopped in front of the Huashu Jinming Honor Wall and watched carefully on all kinds of honor medals of Huashu jinming awarded by the state, provinces, cities and districts. "Jiangsu Province Intelligent Manufacturing Equipment Engineering Technology Research Center" "Jiangsu Province Intelligent Manufacturing Leading Service Organization" and so on, these honors are not only the highly recognition of the achievements of Huashu Jinming, but also a deep encouragement for its future development. Shen Can, the General manager, gave an earnestly report on Huashu Jinming's unremitting efforts in scientific research investment over the years, and stated that he will continue to devote greater efforts in the future and take technological innovation as an important mission of the company.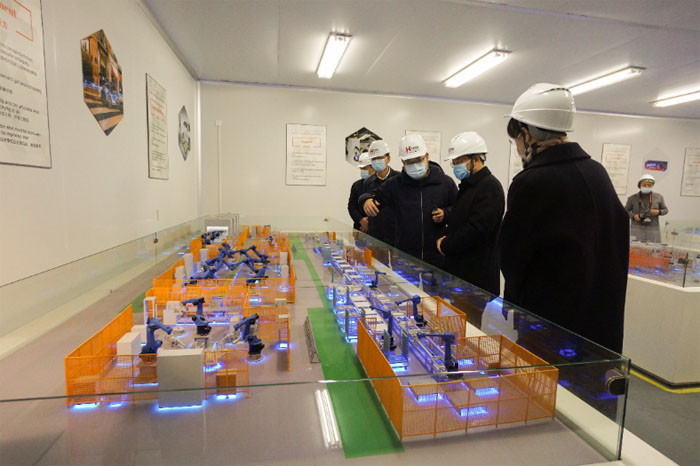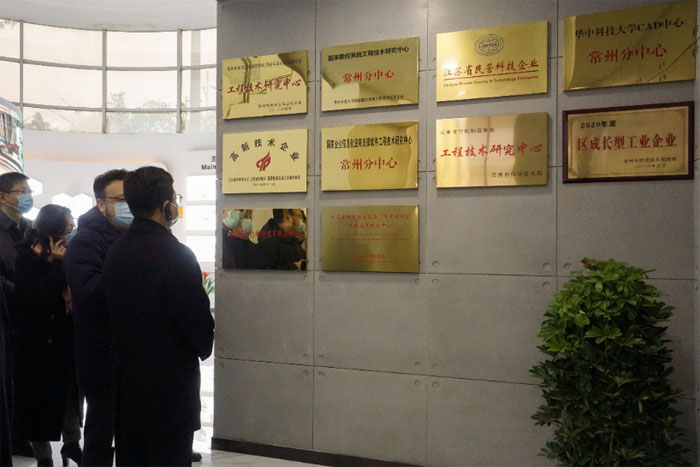 Coming to the workshop of Huashu Jinming, everything was operating in an orderly manner. Hen Can, the General Manager, mainly introduced the unpacking, packing and sealing all-in-one machine which was under commissioning. The Full-automatic All-in-one Machine of Unpacking, Packing and Sealing is a new generation of carton packaging equipment independently developed by Huashu Jinming. The equipment integrates the three functions of unpacking, packing and sealing, with the characteristics of compact structure, high integration, small footprint, as well as high automation, high-speed packing and high security. It is very popular with light-weight product enterprises of food, daily chemical products and office supplies, etc.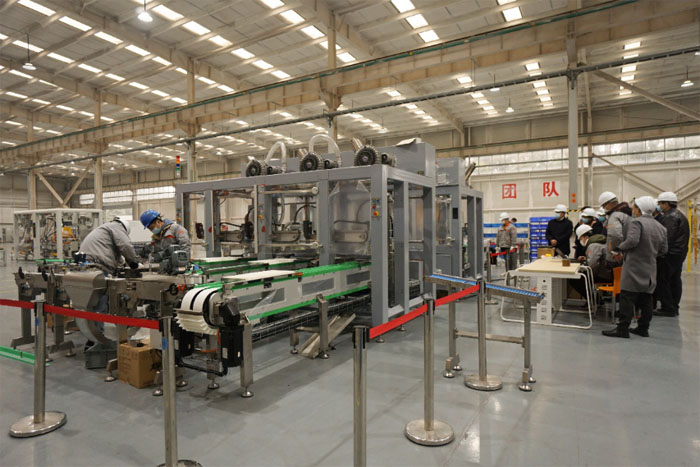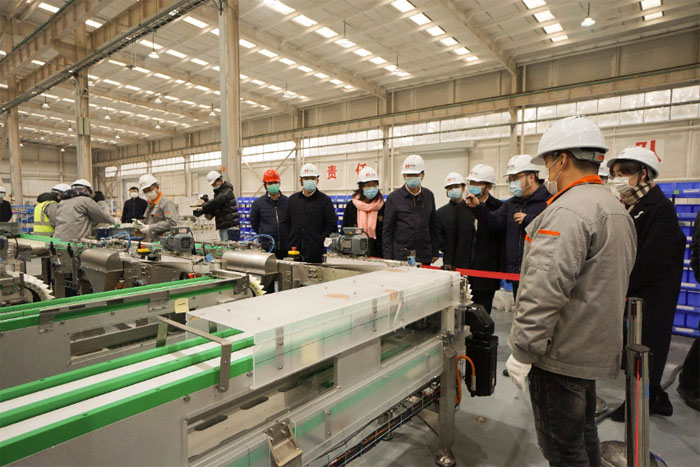 At the end of the visit, Mr Chen, the District Mayor, affirmed the success of Huashu Jinming, and eagerly asked about the company's difficulties and needs. He said that the district government would provide strong support to scientific & technological innovation enterprises and also expressed earnest hope for Huashu Jinming to continue Efforts to improve its competitiveness in order to add more impetus to the development of technological innovation in Wujin District of Changzhou City.