On the afternoon of March 3rd, Yang Fen,the Deputy Mayor of Changzhou, along with Li Lei, the Leader of Wujin District and others visited Changzhou Huashu Jinming Intelligent Equipment Technology Research Institute Co., Ltd. Shen Can, the General Manager of Huashu Jinming, accompanied the reception and reported the strategic goals and a good start in overseas markets of Huashu Jinming.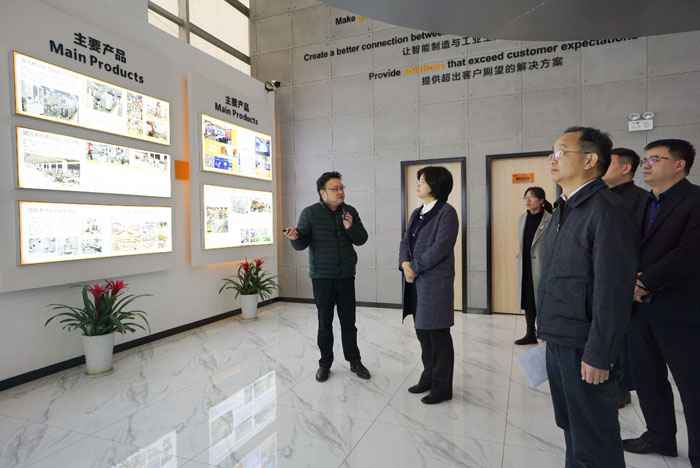 Changzhou Huashu Jinming Intelligent Equipment Technology Research Institute Co., Ltd., is a high-tech enterprise focusing on the research and development of industrial robots and system integrated manufacturing, which is committed to providing global customers with integrated solutions for intelligent manufacturing. The Brand positioning & planning of Huashu Jinming set by the headquarters Huazhong CNC is to be technology innovator to"provide high-end customized services for the Fortune 500 Company and large overseas enterprises". Huashu Jinming has been working hard to develop towards this goal.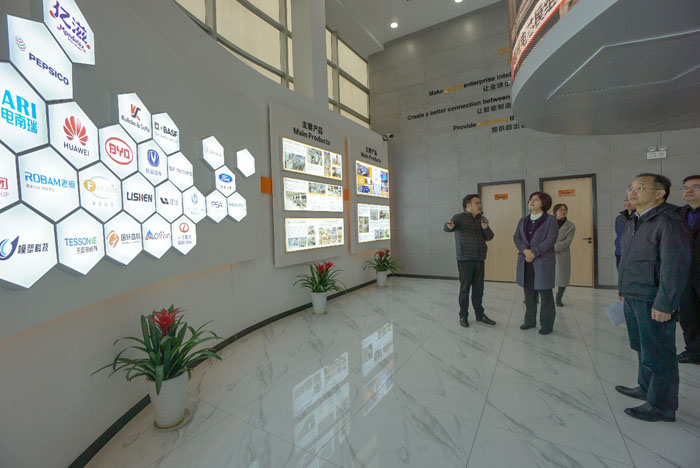 Yang Fen, the Deputy Mayor, affirmed the achievements of Huashu Jinming in overseas markets. When she asked about the competitiveness of Huashu Jinming in overseas markets, Shen Can replied: "It's the efficiency of R&D and production. Our technical strength has caught up with its international counterparts, and Huashu Jinming's delivery time is one-third of the foreign companies of the same type. This is competitiveness."
The three large sand tables displayed in Huashu Jinming's model room: new energy vehicle power battery modules & PACK smart factory, FMCG smart factory, kitchen electrical product smart factory, which shows a panoramic view of Classic projects that Huashu Jinming has built for several Fortune 500 enterprises.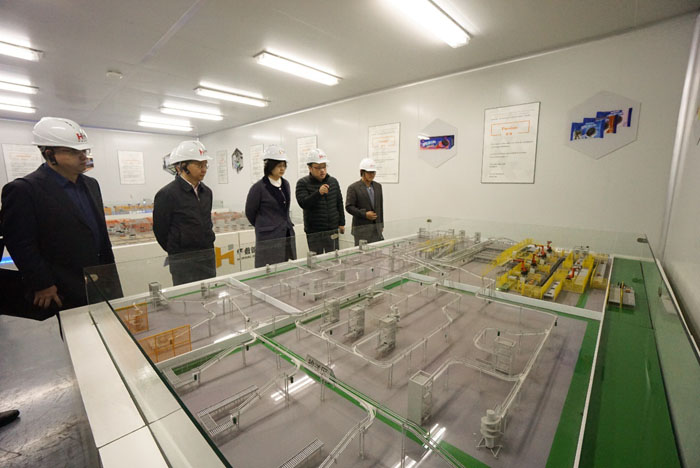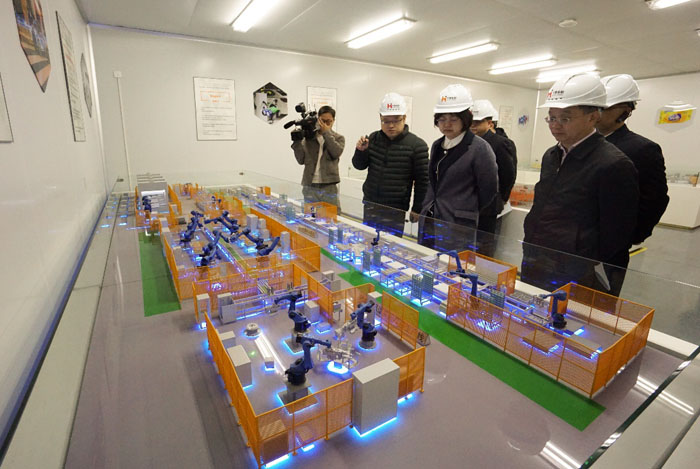 When visiting the production workshop of Huashu Jinming, two Full automatic All-in-one machine of unpacking,packing and sealing were under final commissioning. Shen Can,the General Manager , said: "This is a new generation of case packing equipment independently developed by Huashu Jinming. It integrates three functions of unpacking, packing and sealing in one line. It has compact structure, small footprint and fast packing speed. At present, we can reach the speed of 250 pouch per minute for a single device. The performance and speed of this device have been improved by leaps and bounds, which has been widely used in light-weight product enterprises such as food, daily chemicals and office supplies."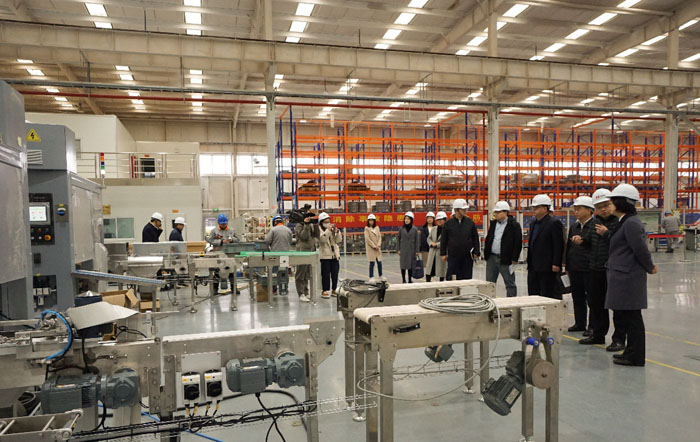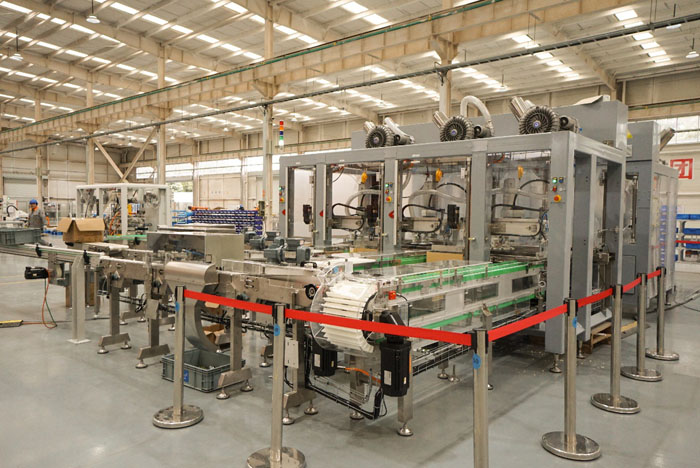 Finally, Yang Fen, the Deputy Mayor, asked about the company's next challenges and the expected support from government. She affirmed Huashu Jinming's scientific and technological innovation and hoped that the company can make persistent efforts to strive for greater achievements..