On the afternoon of April 20th, Li Lin, the Deputy Mayor of Changzhou and Party Secretary of the District Committee, led the heads of the District Science and Technology Bureau, the Bureau of Industry and Information Technology and other relevant departments to visit Changzhou Huashu Jinming Intelligent Equipment Technology Research Institute Co., Ltd. for investigation and on-site visits to production workshop.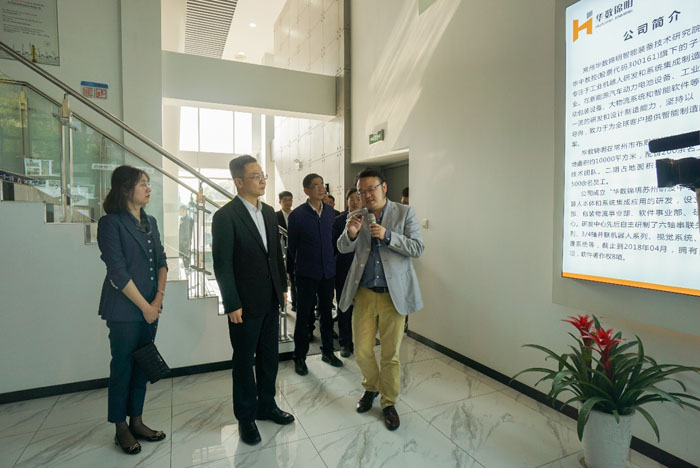 Shen Can, the general manager of Huashu Jinming, received Secretary Li and his party, and introduced the main business areas and development prospects of the company, then highlighted on the report of the recent achievements. Shen Can reported that Huashu Jinming has made significant progress in recent work.The first is ,Huashu Jinming has received 130 million order from the domestic soft pack leading enterprise, and the company business presents a blowout trend this year, and it will maintain a rapid growth at the same time.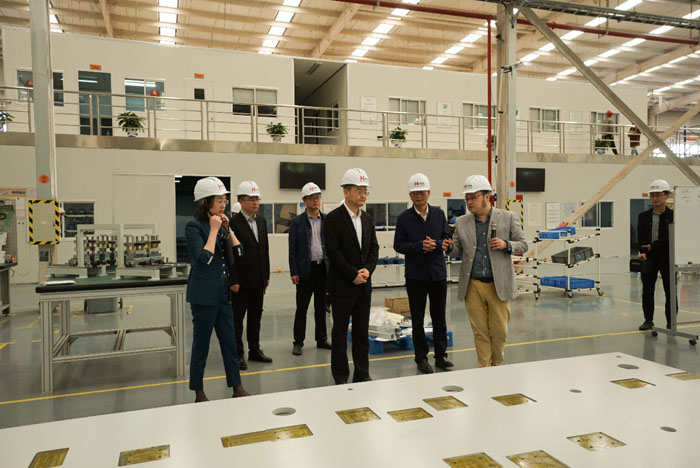 The second is that Huashu Jinming has officially entered the supplier system of Ford and Daimler-Benz in the field of new energy vehicle power batteries, and start to provide power battery PACK production equipment for Ford and Mercedes-Benz.
Secretary Li Lin was very pleased to hear the report and congratulated Huashu Jinming, and encouraged Huashu Jinming to continue to improve its technological innovation capabilities, give full play to the linkage effect of large enterprises, and drive the vitality of the regional economic recovery. The functional departments of the high-tech zone are required to strengthen cooperation and do their best to ensure the guarantee of the enterprises.
On behalf of Huasu Jinming, General Manager Shen Can expressed his gratitude to the government for their support and said he would continue to make efforts to develop more industrial chain customers in future by giving full play to the advantages of research and development, technology, quality system and customer service,etc.