From 28th to 29th, the tenth GGLB Industry Summit Forum has been held in Jiangyin City, Jiangsu Province, which was sponsored by GGLB and supported by Jiangyin government. Shen Can, the general manager of Changzhou Huashu Jinming Intelligent Equipment Technology Research Institute Co., Ltd, was invited to attend the conference, and he delivered a speech on the theme of "Intelligent Power Battery Module and PACK Lines".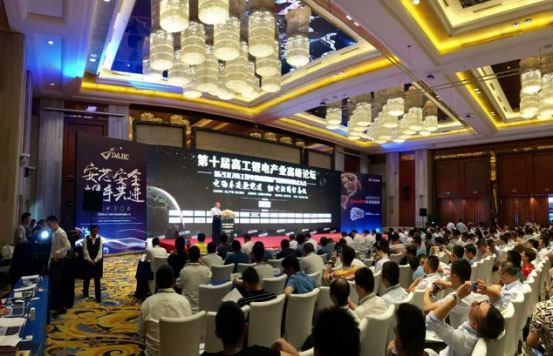 During the conference, more than 500 leading enterprises and experts from each domain of the industrial chains gathered together and discussed the opportunities and challenges in new energy automobile and power battery industries. Manager Shen put forward the issue "What is Intellectualization", and he proposed many constructive suggestions.  
Manager Shen said that the domestic module and PACK lines were still stay at the stage of "automation", they were facing with the challenges from consistency of equipment and material, and the information construction of most enterprises was still in very low levels. Generally speaking, we were still in the era of Intellectualization 1.0.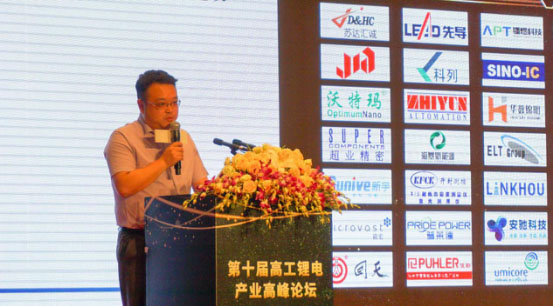 Manager Shen believed that intelligent manufacturing is a new requirement for the whole industrial chains, which requires intellectualization of the decision-making, visualization of process, digitalization of process, automation of equipment, high-end machine and other elements. Based on plenty of accumulated experience of intelligent production line 1.0, the problem of stability of automatic system and consistency of material can be well solved. The design of lithium battery module and PACK line will better meet the demand of intelligent manufacturing and plenty of accumulated data can create value. Meanwhile, the system should be characterized with analysis and self-study to push the power battery production into the era of Intelligent Manufacturing 2.0.
From 2015 to 2017, Jiangsu Jinming and its headquarter Huazhong Numeral Control Group has made some outstanding achievements in MIIT intelligent manufacturing projects as follow:
In 2015, Huazhong Numeral Control worked with Dongguan JANUS to create a new mode of mobile device metal processing intelligent manufacturing;
In 2016, Huazhong Numerical Control cooperated with Victory Precision in Suzhou to create a new pattern of portable electronic products structure module precision machining intelligent manufacturing;
In 2017, Chongqing Huashu worked with Hubei Jinquan to carry out the project "High Specific Energy Lithium Power Battery Intelligent Factory".
In 2017, Jiangsu Jinming worked with Tianjin Lishen to carry out the project "New Generation Electric Automobile Power Battery Intelligent Factory Construction".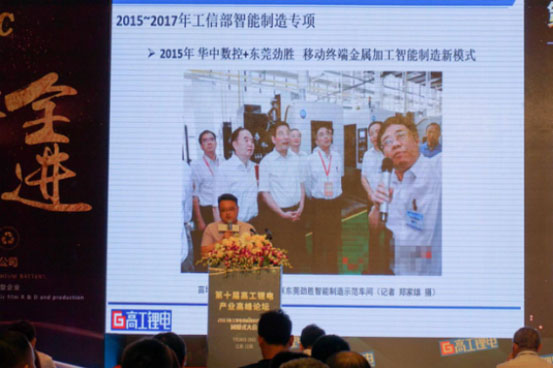 After Jinming Technology was acquired by Huazhong Numerical Control, Changzhou Huashu Jinming Intelligent Equipment Technology Research Institute is a high-end power battery intelligent equipment industry base focused on the demands of Intellectualization 2.0. The occupied area of first stage is about 16,500 square meters, equipped a professional technical team with more than 200 engineers, and it has been put into use in this September. The occupied area of second stage is about 20,000 square meters, and it is estimated that it can be put into use in 2018. It supplies integrated application solutions of all kinds of high-ended intelligent manufacturing equipment for industrial enterprises.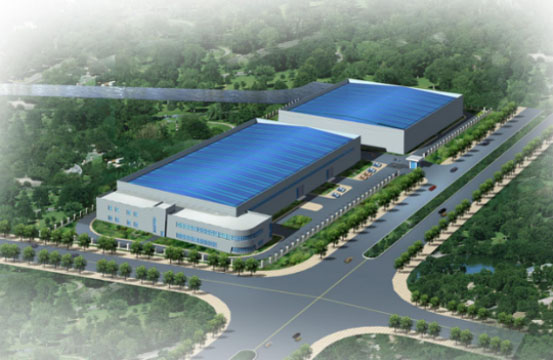 Huashu Jinming has quickly come to dominate power battery production line market with products of high efficiency, high accuracy and high quality, which is a high and new technology enterprise dominate in cylindrical, square and polymer lithium battery module and PACK lines.