From 13th to 14th May, "2021 New Energy Vehicle Three-Electric Design and Intelligent Manufacturing and Lightweight Technology Development Conference" jointly organized by Changzhou Wujin National High-tech Zone Management Committee, Changzhou Huashu Jinming Intelligent Equipment Technology Research Institute Co., Ltd. and Lijin Exhibition (Shanghai) Co., Ltd. was grandly held at the Hilton Hotel in Changzhou New City. This is the second time that Huashu Jinming has jointly organized the conference. The number of participants exceeded that of last year. Around 1,500 people attended the conference and more than 100 industry experts delivered wonderful speeches.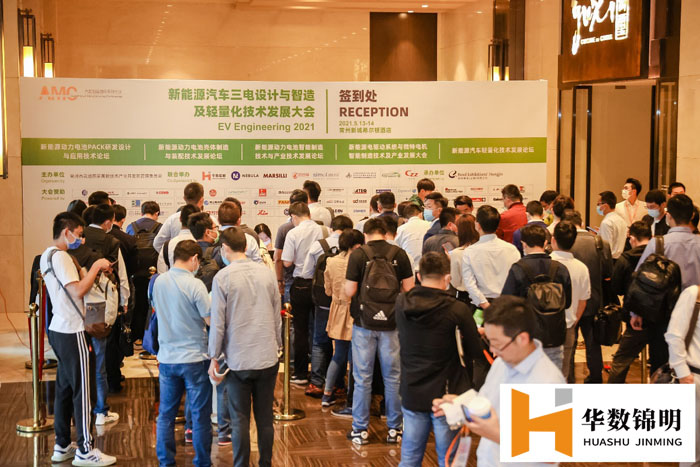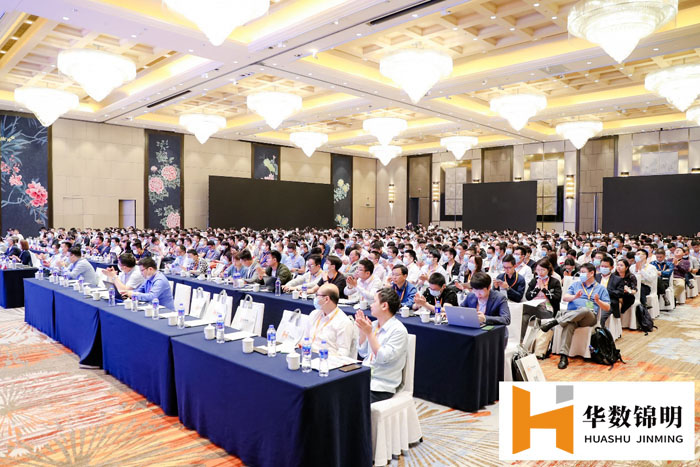 On the morning of 13th May, the general conference was held. Shi Xuyong, the Standing Committee of Changzhou Wujin District, Deputy Secretary of the Party Working Committee and Deputy Director of the Management Committee of Wujin National Hi-Tech Zone, delivered a speech. Wang Qun, Chairman of Huashu CNC Strategy Committee and Chairman of Huashu Jinming, delivered an opening speech. Shen Can, General Manager of Huashu Jinming, attended the conference.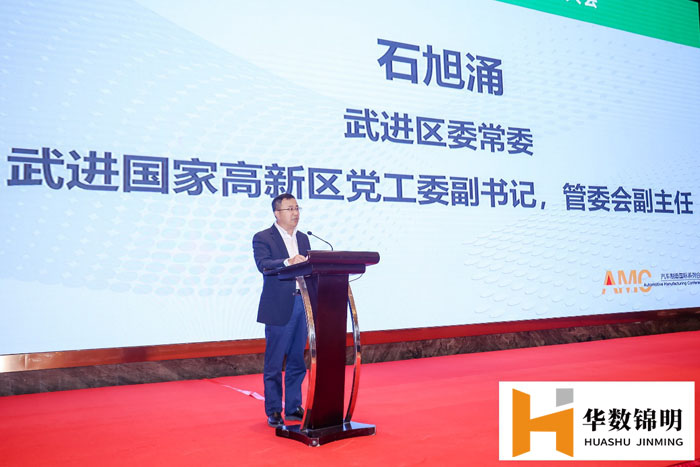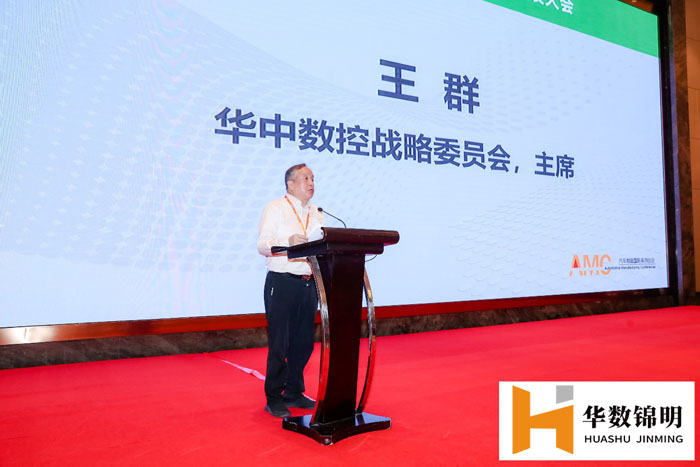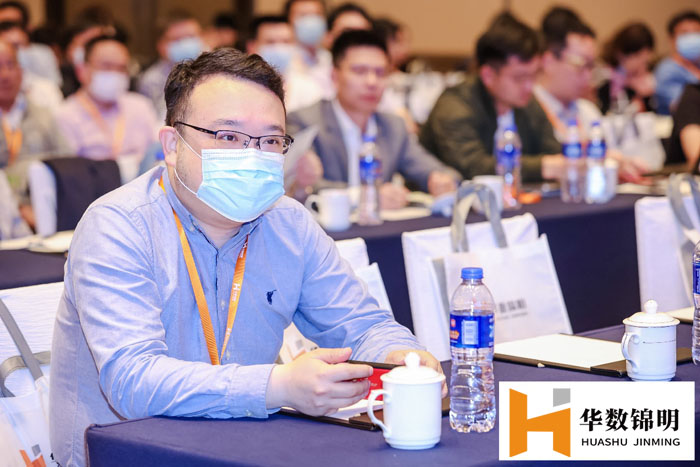 Wang Qun, Chairman of Huashu Jinming, said in his opening speech: the strong growth of global new energy vehicle market in 2021 will bring huge and sustainable business opportunities. Huashu Jinming and industry peer all feel this great opportunity sweeping the world. Huazhong CNC, the headquarters group of Huashu Jinming, based in Changzhou Huashu Jinming, has mobilized nearly 1000 talents to provide customers all over the world with intelligent production lines from battery cell section to module PACK section. Customer range have gradually expanded from domestic to European and American countries, and achieved remarkable results. Huashu Jinming sincerely wishes that we can go hand in hand and make our own contribution to the global new energy vehicle industry.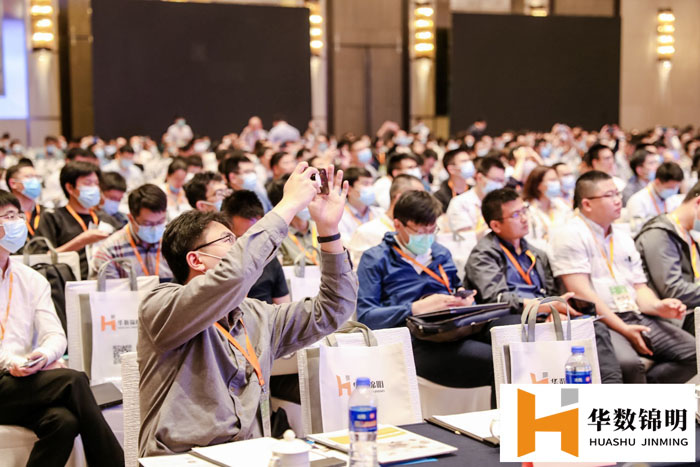 After the general conference, the sub-forums of various topics were launched orderly. On the afternoon of 13th May, at the "New Energy Power Battery Housing Manufacturing and Assembly Technology Development Forum", Wang Yubao, General Manager Assistant of Huashu Jinming, delivered a keynote speech "Solutions for Intelligent Battery Tray Production System". He introduced in his speech that Huashu Jinming has introduced the rich experience in automobile production equipment and battery production lines into the field of battery tray production. The battery tray production mainly focuses on modular and flexible production, and through the transformation and upgrading of production process and technology, Huashu Jinming gradually masters the core technology in the field of intelligent battery tray production, which has been applied to the production of new energy battery tray of high-end automobile brand.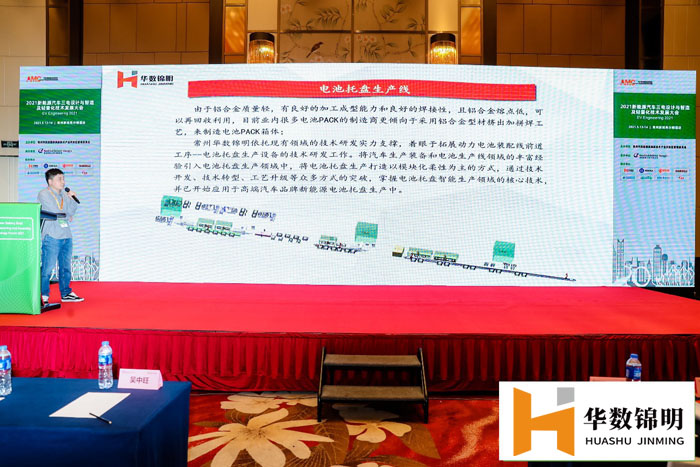 On the morning of 14th May, at the "New Energy Power Battery Intelligent Manufacturing Technology and Industrial Technology Development Forum", Wang Yubao, General Manager Assistant of Huashu Jinming, delivered a keynote speech: "Power Battery Module and PACK Lines for European and American Markets ". The key point was to share with the audience what advantages Huashu Jinming relied on to seize the opportunity to enter the supply chain system of overseas new energy vehicle and power battery industry.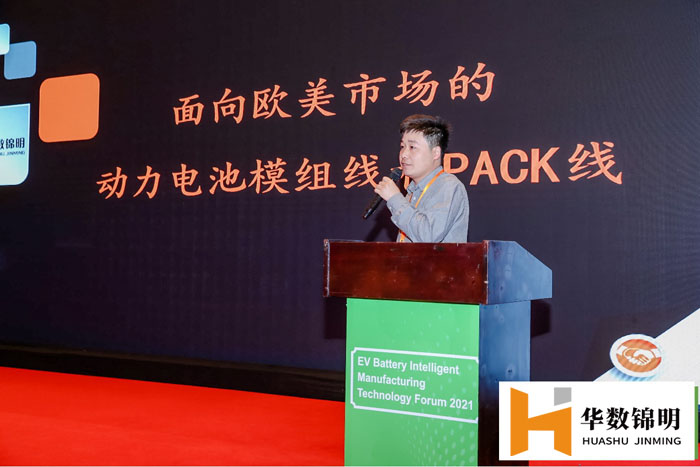 Huashu Jinming has been deeply engaged in the field of new energy vehicle power battery for many years. After reaching the leading level in the domestic industry, it begins to focus on the overseas market. In February 2018, Huashu Jinming exported a fully automatic module line to Silicon Valley of the United States, opening the door to the European and American markets. At the beginning of 2019, Huashu Jinming signed a lithium battery PACK production line equipment cooperation project with a German giant enterprise, officially entering the European market. In March 2020, it successfully signed a three-year global cooperation agreement with a listed company in the United States to jointly develop the global business of new energy power battery production lines. In September 2020, a fully automatic prismatic battery module line was sent to Romania, Europe. Subsequently, Huashu Jinming began to supply lithium battery PACK equipment to Daimler and Ford.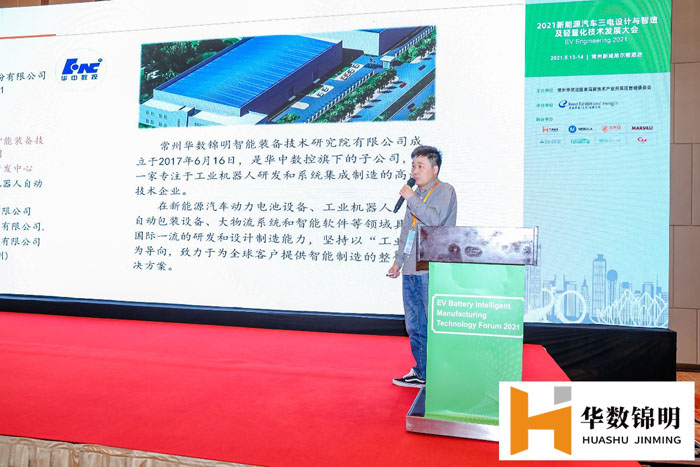 Huashu Jinming gradually established a fame in the European and American markets, leaving a good reputation for high standards, high quality and high efficiency. At the same time, Huashu Jinming has vigorously improved its overseas after-sales service system, adding multiple overseas service points in the Czech Republic, the United States, Germany and other places to quickly respond to the needs from overseas customers.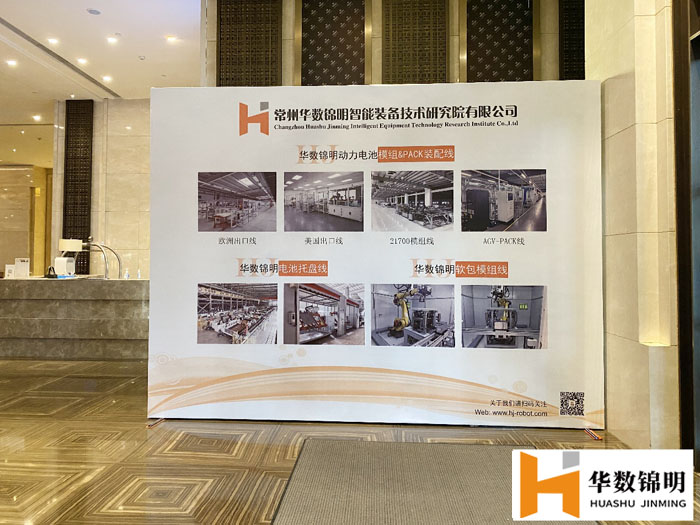 This New Energy Vehicle Intelligent Manufacturing Technology Industry Conference created another grand occasion, refreshing the heat held in August last year. All participants felt the unprecedented heat of domestic and foreign markets. Huashu Jinming actively contributed to the conference in order to gather and send out the voice of the industry, call on the industry peers to seize the unprecedented opportunities and jointly promote the "High Quality Development of China's Manufacturing Industry".