The 20th International Exhibition on Food & Beverage, Pharmaceutical Packaging Technology, which was held on 30th October – 2nd November, 2019 at Jakarta international Expo,Indonesia. Huashu Jinming attended the exhibition along with it's advanced technologies such as automatic packaging all-in-one machine, robot automatic palletizing system, large factory logistics system and stereoscopic warehouse system. And the engineers on the booth had a deep technical exchanges and cooperation negotiations with Indonesia local enterprises, and the friends from the same industry all over the world.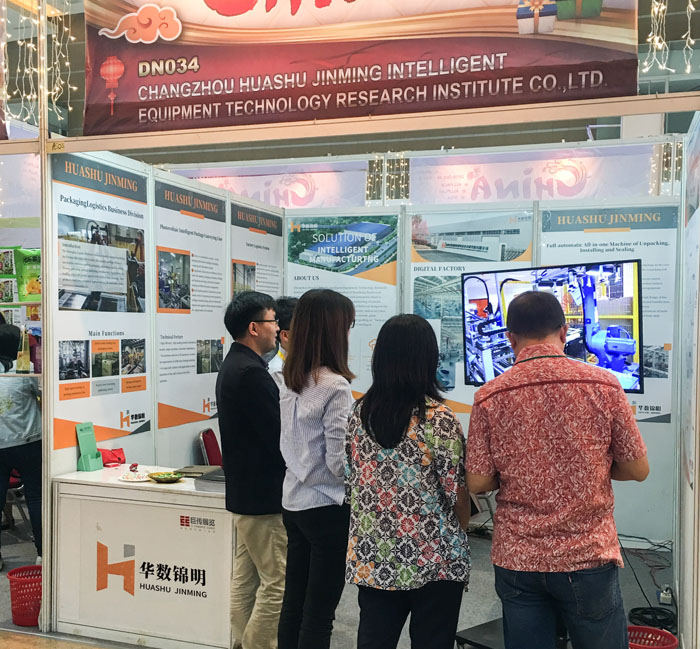 As the biggest member of ASEAN, Indonesia has huge market potential and always be the first choice to explore the ASEAN market of China. In recent years, Indonesia's food processing and packaging industry has developed rapidly. However, it's mechanical technology is relatively weak and imported a lot of mechanical equipments. With the historic opportunities brought by the "One Belt And One Road" initiative, the areas of China-Indonesia economic and trade cooperation continue to expand. According to the analysis data of the Chinese embassy in Indonesia, China has been Indonesia's largest trading partner for eight consecutive years up to 2018.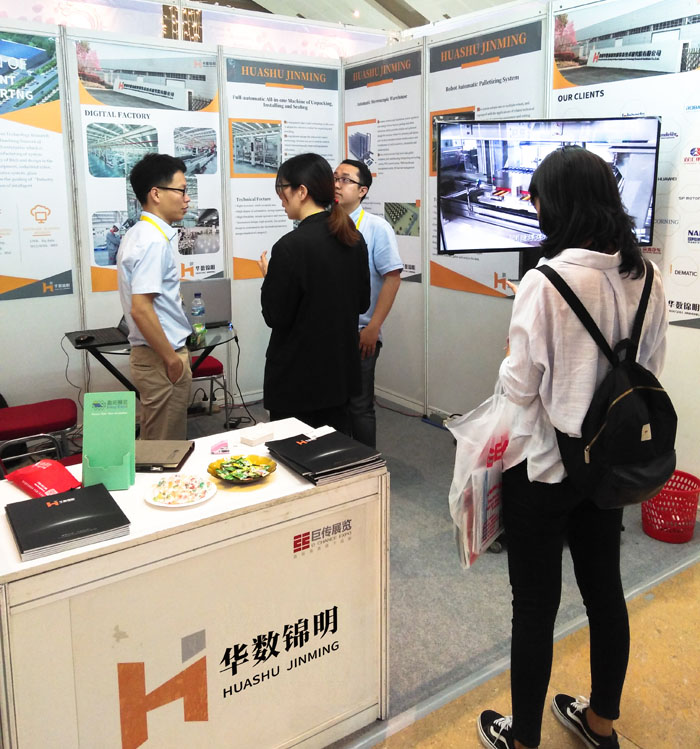 Huashu jinming is committed to providing full set of product packaging integration solutions, the factory level conveying and palletizing system, warehousing and logistics sorting system for the world's Fortune top 500 enterprises. It offers perennial service for Pepsi, Mondelez, Shineway, GCL and other international famous enterprises, have rich practical experience in large-scale projects. At the exhibition, local manufacturers showed great interest in Huashu jinming's unpacking, packing and sealing all-in-one machine, robot automatic palletizing system, automatic stereoscopic warehouse and other products. After in-depth communication with the engineers on the booth, they left their contact information in order to establish a long term cooperation relationship.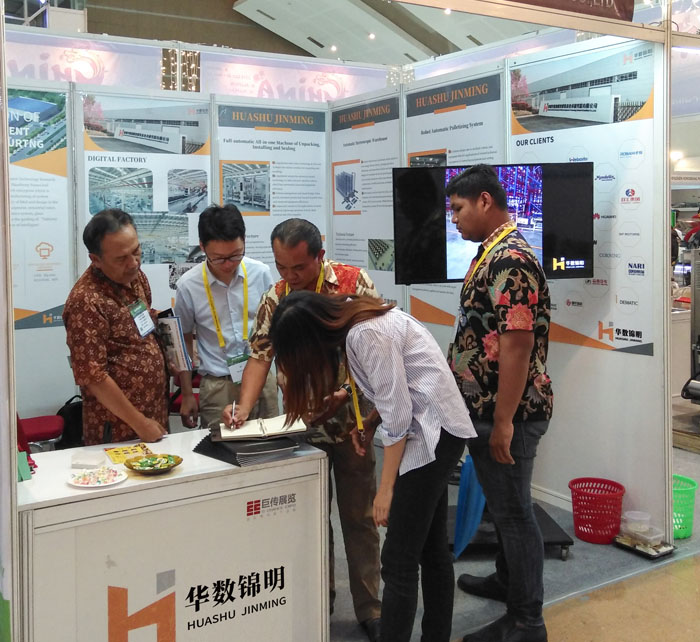 In 2019, Huashu jinming will steadily advance its overseas market strategy. In this September, it delivered some lithium battery PACK assembly equipments to Webasto Germany, a world famous enterprise, packaging logistics market in southeast Asia will be an important development target in next step.