In January 2021, the first batch of 12 "Future factories" was certified and awarded by Zhejiang Province, and ROBAM was the only home appliance enterprise selected among them. Huashu Jinming has helped ROBAM to comprehensively upgrade its intelligent manufacturing base, which covers an area of about 50,000 square meters, and built the first "Dark factory" in the kitchen appliance industry.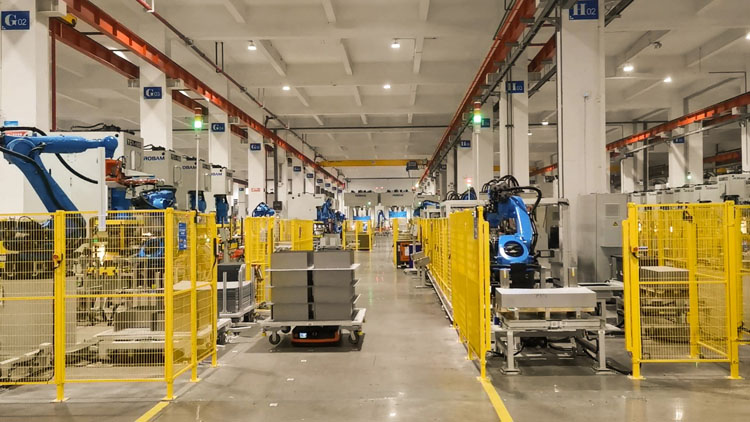 "Dark factory" is a literal translation of "Dark Factory", that is, intelligent factory. Because no manual operation is required, it can be turned off and run. Huashu Jinming recently delivered such a high-end customized "Dark factory" for ROBAM. From raw materials to finished products, all processing, transportation, and inspection processes need no manual operations. The factory is completely handed over to the machine, which can produce 24 hours a day without interruption, which greatly reduces production costs and improves production efficiency.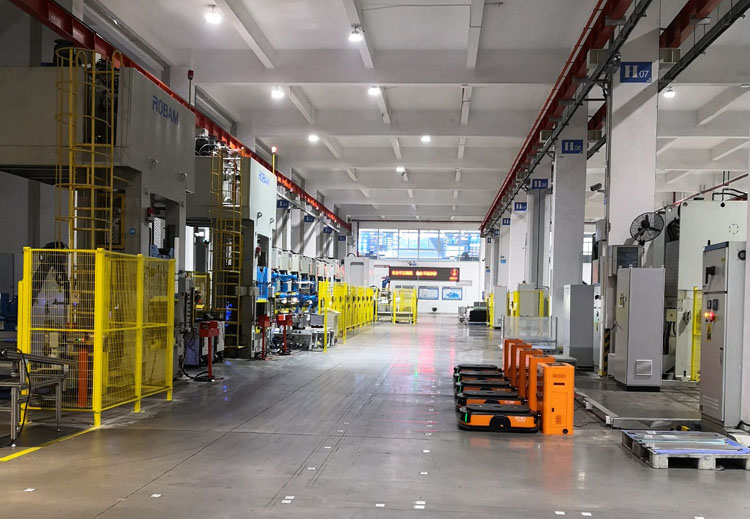 In 2020, Huashu Jinming will undertake the comprehensive upgrade and transformation project of the ROBAM's electrical appliance production base, with the main concept of digital, networked and intelligent transformation. Based on the original intelligent manufacturing, all production lines will be fully automated: automatic unpacking and automatic loading, online automated production, automatic unloading and palletizing of finished products, intelligent information docking with the MES system, automatic detection of finished products, and automatic waste collection, which makes the "Dark factory" to achieve high automation rate, low failure rate and quality assurance.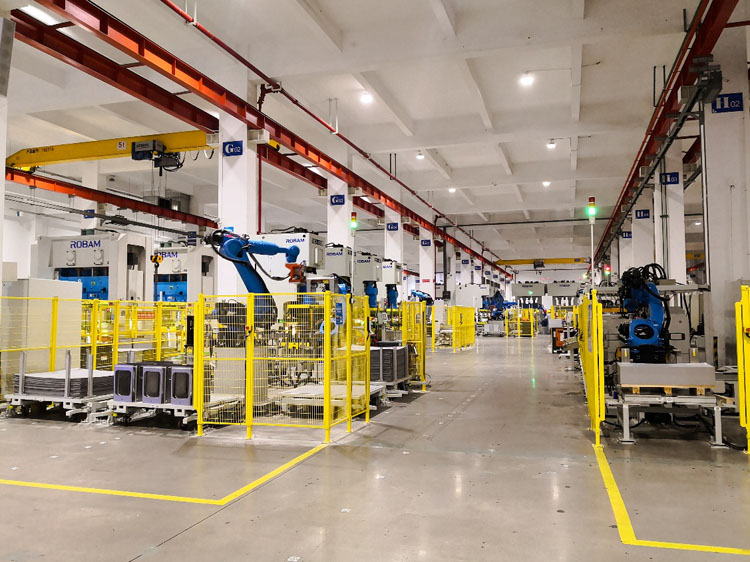 The "Future Factory " achieves lean production to the greatest extent by reducing production costs, improving production efficiency, and improving product quality, thereby improving the core competitiveness of products. According to the information released by ROBAM, "On the basis of the original intelligent manufacturing, ROBAM's future factory will achieve significant results of "cost reduction and efficiency increase": product quality is increased to 99%, production efficiency increased by 45%, product development cycle shortened by 48%, Production costs are reduced by 21% and operating costs are reduced by 15%."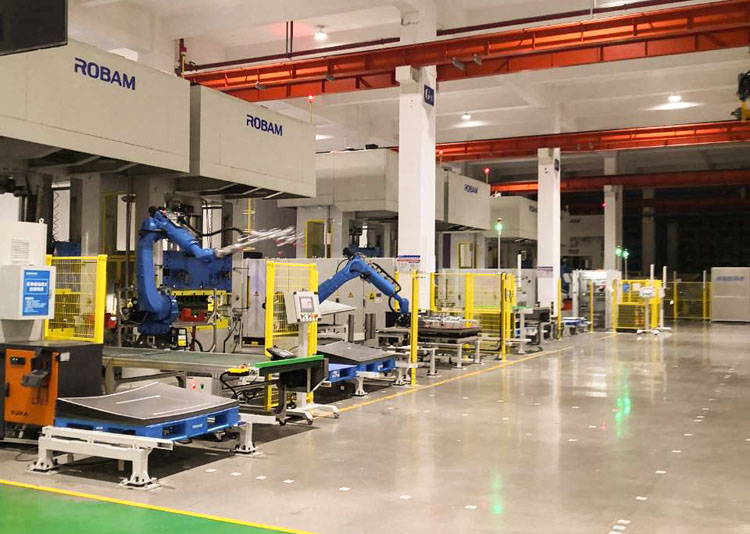 In the past 2020, the concept of Industrial Internet has been repeatedly mentioned by the government, and "Made in China 2025" will continue to be developed. Huashu Jinming is deeply aware of the opportunities and challenges, and is committed to customize intelligent manufacturing for various enterprises, and accelerating the transformation and upgrading of traditional manufacturing enterprises to high-end intelligent manufacturing enterprises.