From 5th to 8th September, the 13th Shanghai International Automotive Manufacturing Technology & Material Show (AMTS 2017) was held in Shanghai New International Expo Center. Huashu Jinming took three typical machines to the exhibition, and this time Jinming debut in the international exhibition with new logo and new image. It not only shows the latest product solutions and frontier technology of Huashu Jinming to world-famous automobile manufactures and industry audience, but also discusses the development trend of power battery module and PACK lines with industry experts in the battery summit conference.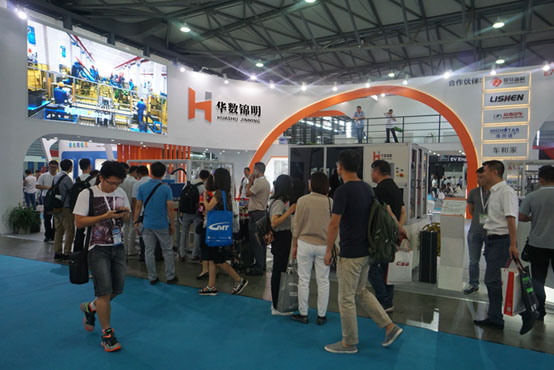 In 2015, the listed company of Huazhong Numerical Control (Stock Code 300161) has acquired "Jiangsu Jinming" in total asset. Changzhou Huashu Jinming Intelligent Equipment Technology Research Institute Co., Ltd has been set up in December, 2016. The intelligent production base has been set up in Changzhou city, the occupied area is up to 30 thousand square meters, equipped a professional technical team with more than 400 engineers. Huashu Jinming will continue to focus on the development of industrial robot and manufacturing of system integration. It will insist on the guiding of "Industry 4.0" to devote itself to supply integrated solution of intelligent manufacturing for global customers in the field of new energy vehicles power battery equipment, industrial robot, full-automatic packaging equipment, large logistics system, glass equipment and intelligent software.
In this Shanghai AMTS, Huashu Jinming set sail with new image. Now let's review the wonderful events during the exhibition.
1. Huashu Jinming Won the Organizing Committee's Award
On September 5th, the first day of the exhibition, the second New Energy Automobile Engineer Conference was held in Hall E7. Huashu Jinming won "Excellent Automatic System Integrator" issued by EVC conference committee. Huashu Jinming really deserved this award. From 2015-2017, Huashu Jinming has quickly come to dominate power battery production line market with products of high efficiency, high accuracy and high quality, which is a high and new technology enterprise dominate in cylindrical, square and polymer lithium battery module and PACK lines. It has developed and manufactured many lithium battery production lines for Guoxuan High-Tech, Tianjin Lishen, Zotye, Highstar, CHJ, TESSONNE and many other famous enterprises, and has become a legend in the industry.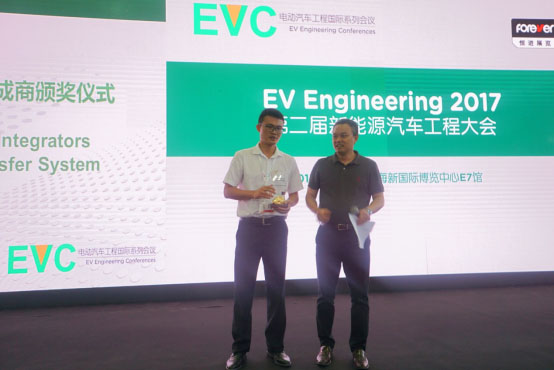 2. Huashu Jinming naming the conference and making dialogues in the summit
On September 6th, "The Third Battery Assembly & Testing Conference" has been held in Hall E7 for two days. Shen Can, the general manager of Huashu Jinming,  was the host of the first half to the unveil this conference, and he made a speech on the theme of "Intelligent Power Battery Module and PACK Lines", and he also shared the efforts it made by the coming of Intelligent Manufacturing 2.0 and the current achievement with the 500 audience.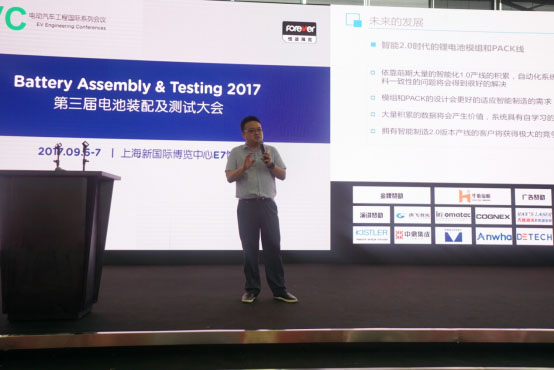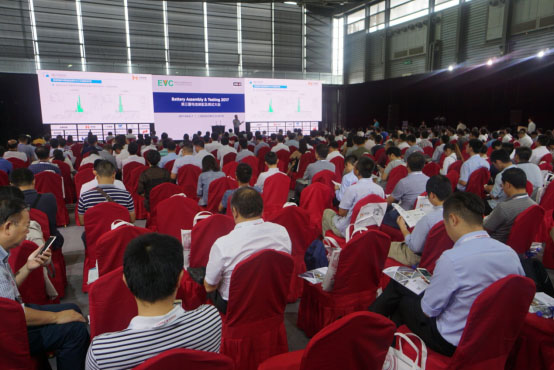 In the last dialogue session, the host Shen Can has invited 7 distinguished guests who are from Changzhou government, Tianjin Lishen, CHJ, Geely, DFSK, Mitsubishi Electric. They have made a fierce debate through collision of ideas on the based on the three arguments, which are "Development Trend of Power Battery Intelligent Production Line", "Who will be the main stream of power battery  in the future of cylindrical, square and polymer cell" and "How should the local government guide and lay out the new energy automobile industry chain", which has won warm applause from the audience.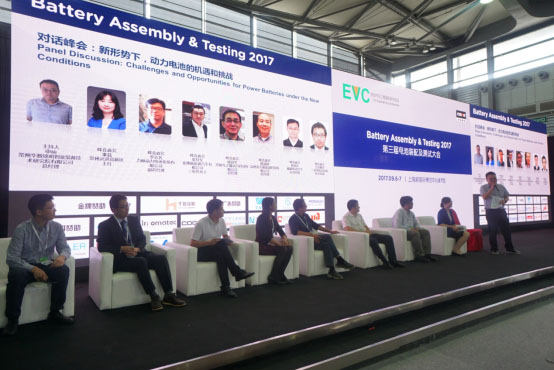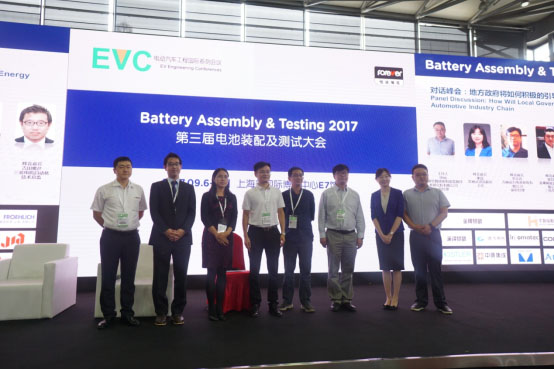 3. The Equipment Displayed by Huashu Jinming Has Attracted Much Attention
Huashu Jinming exhibited three machines "polymer battery module cell sorting station", "polymer battery module stacking station" and "power battery steel strip automatic packer". These three machines are important parts of lithium battery assembly production line, which are miniatures of Huashu Jinming production line characterized by informatization, intellectualization and flexibility, and also displays the frontier technology and manufacturing standard of Huashu Jinming. The audience in the exhibition expressed keen interest in the machines of Huashu Jinming, the booth has attracted a lot of audience to gather around for four days.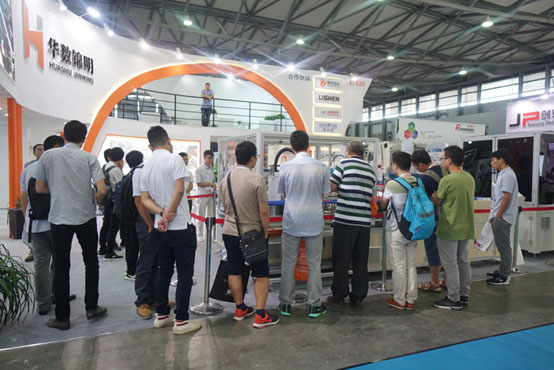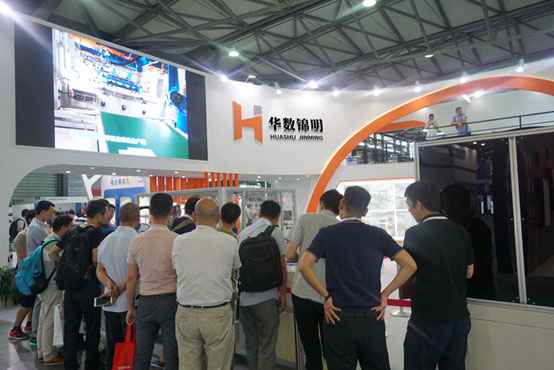 The ATMS of this session has ended successfully, Huashu Jinming will attended 2017 China International Industry Fair from November 7th to 11th in Shanghai National Exhibition and Convention Center, and it booth is 7.1H-B079. At that time, we will share the latest technology and experience with you.