Since the outbreak of the New Corona epidemic, Huashu Jinming has actively responded to the government 's call to join the "technical epidemic prevention" front. From the installation & commissioning of infrared thermometers in February to the development & manufacturing of the KN95 mask automatic production line at the end of March, relying on the strong R & D team and production center, the first batch of mask production lines of Huashu Jinming have been off-line in batches and sent to all over of China gradually.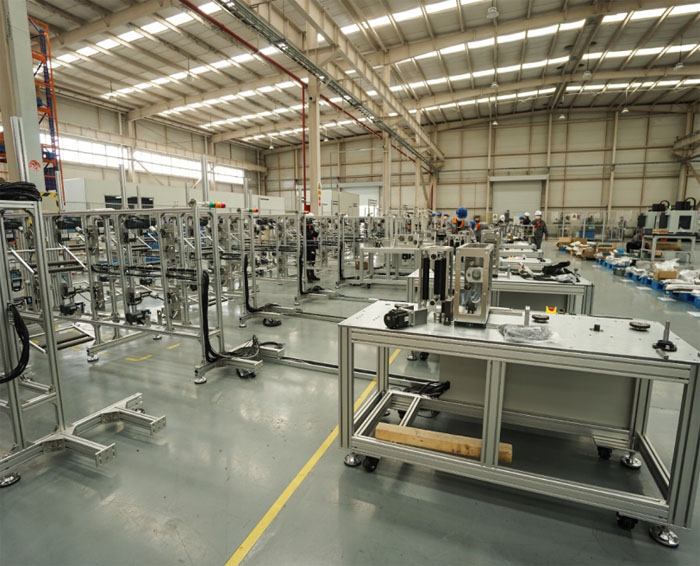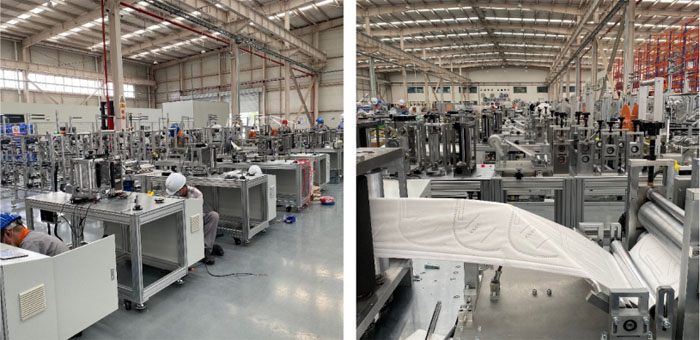 More than a dozen KN95 mask production lines being installed and commissioning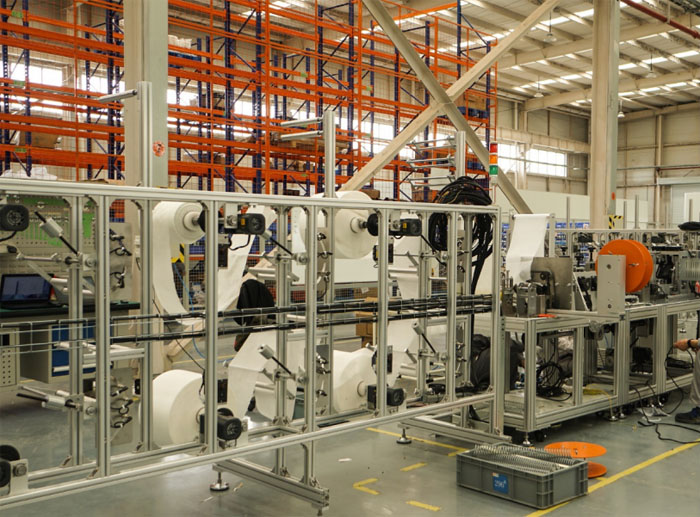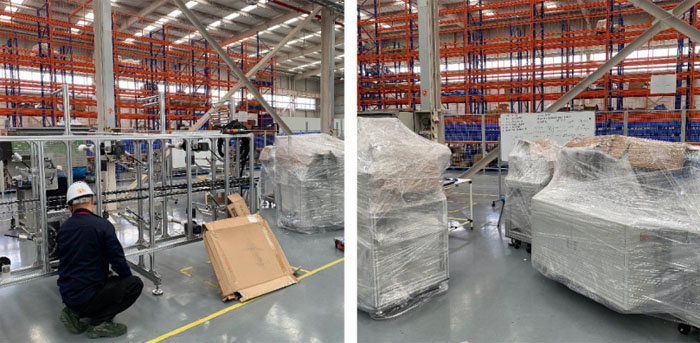 Commissioning and packaging completed, ready for shipment
With the latest ultrasonic welding technology,Huashu Jinming KN95 mask automatic production line can realize the entire process automation from fabric feeding to finished masks. One worker can operate multiple production lines at the same time, which can reach to the production efficiency at 50-70PPM and the daily output around 70,000-80,000 pcs.  In order to meet the needs of different customers in the market, Huashu Jinming provides three types of equipment: 1. Semi-automatic stand-alone station form, which means customers can purchase the filming machine, edge banding machine and welding ear belt machine separately; 2. Semi-automatic integrated machine form, namely filming + edge banding machine; 3. Fully automatic integrated filming + welding ear belt + edge banding machine.
As the widespread of the international epidemic increasing, the global demand for face masks is increasing more intensely. Huashu Jinming set its sights on the highest & strictest standard KN95 masks, and selected the company's most elite engineers to set up a mask machine R & D team. With strong technical accumulation and innovative strength, we completed the technical breakthrough in the shortest time. Orders are coming in no time. In order to deliver the production line to the customer ASAP, Huashu Jinming engineers strove to seize the time, never slacken in any moment, strictly controlled the quality, and accelerated the process of production. With more than 20 days & nights of hard work, the first batch of mask production lines was ushered off the production line finally.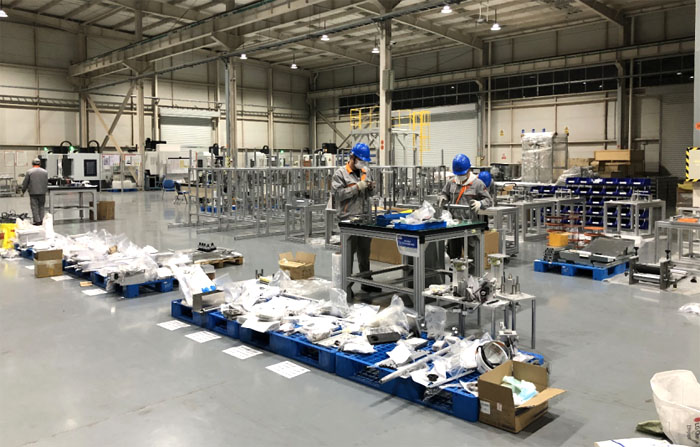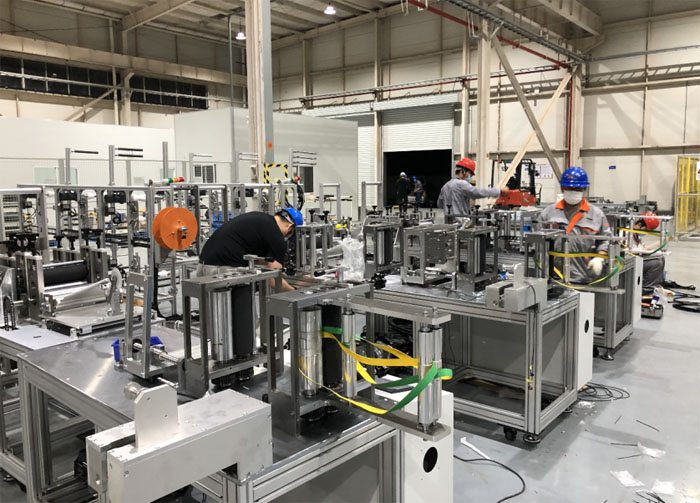 Huashu Jinming Team fight late at Midnight
For the epidemic prevention materials related to life safety, Huashu Jinming always bears in mind the great social responsibility. From the compression of the nose bridge to the ultrasonic roll welding, folding, edge sealing and cutting, we are repeatedly testing for excellence in every step, aiming to pursue the most perfect craftsmanship with  almost harsh standard .